Built in America By The Best
BE found online: website live in 5 days!
$99/mo for a perfect website + unlimited support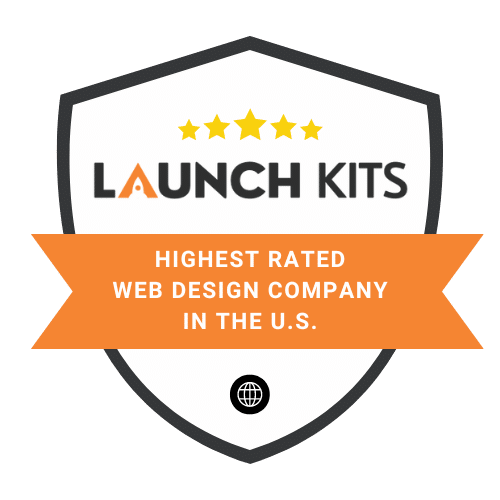 People ARE searching for you by name. Stop missing leads!
Get a proven design live in 5 days that converts better than the rest.
Our process takes less than an hour of your time:
Look what we recently launched: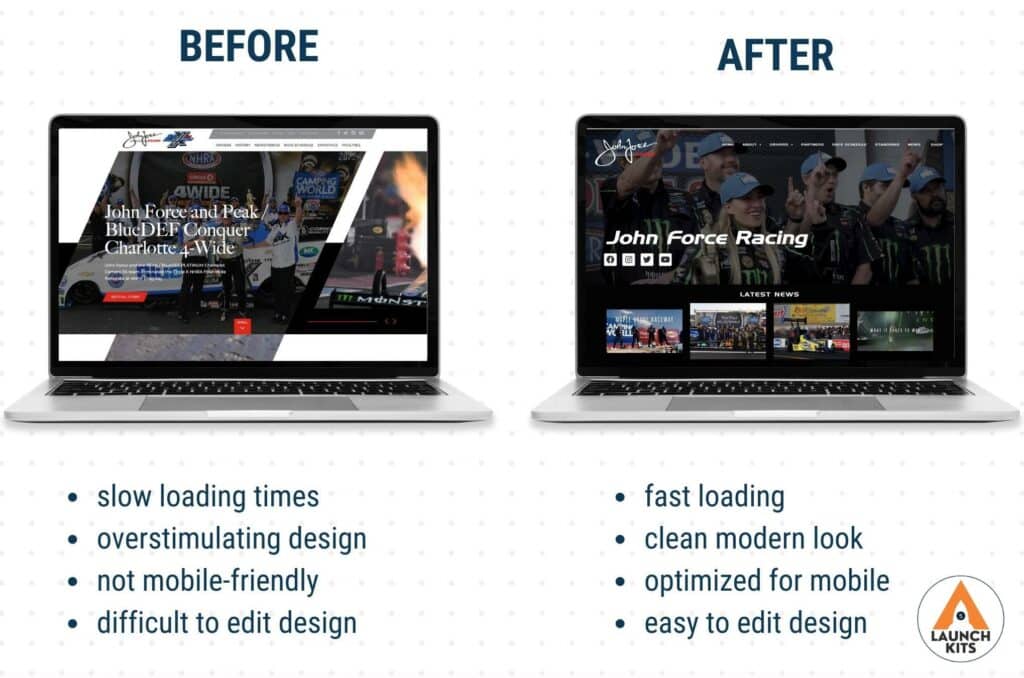 save thousands and go live in 5 days with A PERFECT WEBSITE!
Home of the PERFECT website:
P – Proven: research-based templates we designed that convert
E – Easy: we do the writing, design, and updates making your life easy
R – Responsive: looks great and loads fast on all devices 
F – Fresh: we update for Google with any content you provide
E – Effective: communicate your brand and services clearly
C – Converts: visitors become leads following proven pathways
T – Trackable: watch and learn from your data with G4 Analytics 
Dylan Kelly
September 5, 2023.
Incredibly fast website kits and excellent customer service. If you need a website, fast, Launch Kits should be your first call.
Top Storage
September 5, 2023.
Justin and his team are great!
Joe Freudenberg
August 24, 2023.
The Launch Kits team has made building our site a breeze. Would recommend to anyone looking to offload the stress of building an amazing site that performs.
Stone Hayden
August 10, 2023.
Launch kits took the headache out of building a website and built a fantastic site for my business. All it took was a quick form and a 30 minute phone call with Justin to convey what my business is, and then Launch Kits did the rest. Would highly recommend.
TODD JERNIGAN
July 31, 2023.
Launch Kits did a terrific job with a website build for my son's new business. They are talented, sincere, and extremely helpful.
Marissa Bankert
July 6, 2023.
Launch Kits is easy to work with, does great work and is highly responsive!
Evan Manship
June 20, 2023.
Rockstar experience as always. This is the 5th site I have built with these guys. Awesome business owner experiences.
Look no further, compared to the competition, this company is professional and fairly price . They make beautiful web sites and continue to provide awesome support. They do not Nickle and Dime like other web companies. It's nice to know someone is there when you need them. Thank you!
Tim Farrell
April 27, 2023.
The team at Launch Kits by Sparrow has been incredibly responsive to our needs and requests. They have accomplished tasks quickly and have taken the time to explaing things. I would highly recommendt them for your website needs,
Entrepreneurs Launched Online
"Entrepreneurs have been lied to – launching a smart, fast, beautiful website doesn't cost thousands of dollars and hours of meetings to launch online and be found… times have changed."
– Justin Rule – Founder, Launch Kits
Built in Columbia, PA by Pro Web Designers & SEO Experts:
Don't overpay or spend months guessing what works.
Why Launch Kits is the best:
Just $99/mo
Pick your Launch Kit Plan