Faster. Better. Affordable.
YOU WON'T SURVIVE WITHOUT A WEBSITE
PICK A START DATE and
we can have you live in 5 days!
Built and supported in the usa in 5 days!
People will search for you by name.
We can help you be found.
We study, design, and build custom industry-specific templates for you!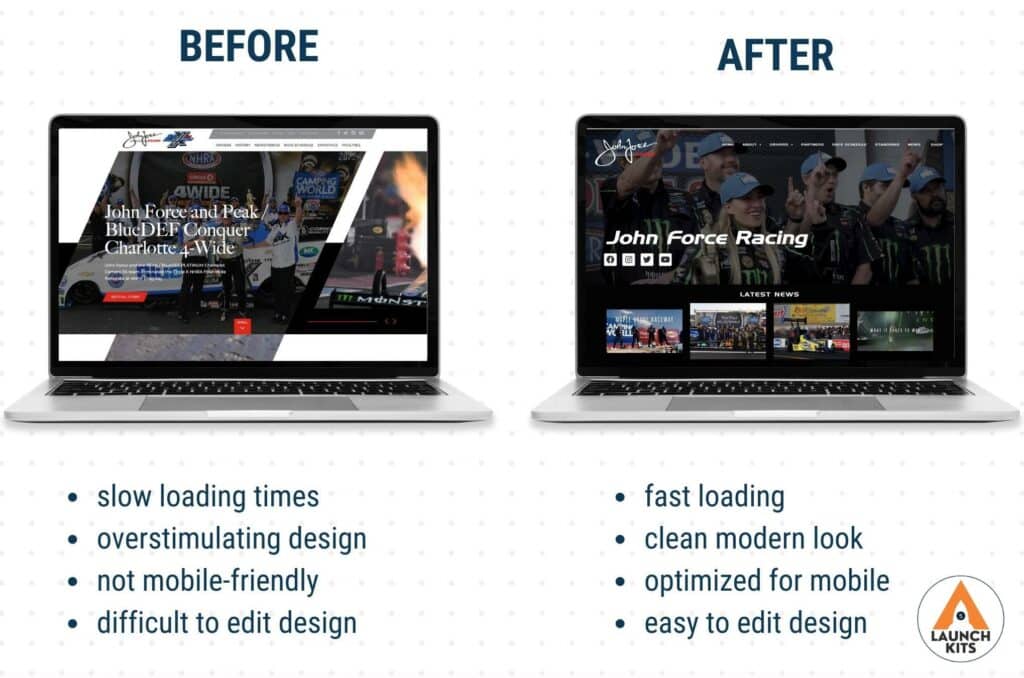 save thousands and go live in days - not months with our proven process!
Jahmaal Marshall
February 17, 2023.
This company is dedicated to building a website for any company who is launching or has already launched a business. Their involvement makes websites more user friendly while visibly stimulating and increasing the network for customers which is tailor made for their specific needs. I highly recommend and endorse the Sparrow Element as they are most important dedicated to financial integrity and do their work with excellence.
On Holiday
February 4, 2023.
Justin and the team are always so eager to chat with us and share their ideas. Best part is that they don't gatekeep their knowledge! They share their thoughts and experience so that we can be successful. Highly recommend!
Gabriela Smith
February 3, 2023.
SparrowWebsite is simply fantastic to work with! From the moment I started the process with them, it has been seamless and effortless. The team is extremely professional and knowledgeable, making the entire experience a breeze. The website edits and page creations are so easy and intuitive, it's hard to imagine working with any other company.
Alyse Carbonella Snyder
February 2, 2023.
Jonathan was quick and efficient in helping us make changes/edits to our website. We were quoted a 24-48 hour turn around, and only waited a few hours. Not only was the work completed quickly, but there was a thorough explanation should I choose to make additional changes on my own. Working with Launch Kits has taken the guess work out of editing our company website. We are grateful for their expertise!
Allen Fisher
February 2, 2023.
These guys did a great job of building a website for our roofing company! Justin was easy to work with, detailed, and professional. Highly recommend!
Albert Fonticiella
February 1, 2023.
Great team and they were able to get me a functioning website on the same/first day that we connected.
Melanie Baldridge
January 23, 2023.
The team at Sparrow is awesome! We have worked with them multiple times to build out our websites. Highly recommend using their launch kit if you need a good-looking website FAST.
Diana Tinelli
January 18, 2023.
Justin is awesome and has helped me launch my new business website on Google. Highly recommend!!! ⭐⭐⭐⭐⭐
LISE CORSON
January 13, 2023.
Justin, Jesse, & the Launch Kit team are life savers!!! I switched to a new broker and had to take my old Google Biz page now and create a new one. You try dealing w/ Google if you don't know how!!!! These guys are magicians!!!! Not only did they successfully take my old one down & create a new one w/ my new brokerage BUT their support afterwards (I had a few technical glitches) is unsurpassed!! I don't have enough superlatives for these guys. Thank you Launch Kits!!!!!!!
Entrepreneurs Launched Online
"Entrepreneurs have been lied to – launching a smart, fast, beautiful website doesn't cost thousands of dollars and hours of meetings to launch online and be found… times have changed."
– Justin Rule – Founder, Launch Kits
Built in Columbia, PA by Pro Web Designers & SEO Experts:
WE HAVE BUILT THE SMARTEST LAYOUTS FOR YOUR INDUSTRY.
IN 5 DAYS WE WILL WRITE, DESIGN, & CUSTOMIZE IT FOR YOUR BRAND!
Ready To Go Live?
EVERYTHING YOU NEED IN 5 DAYS!