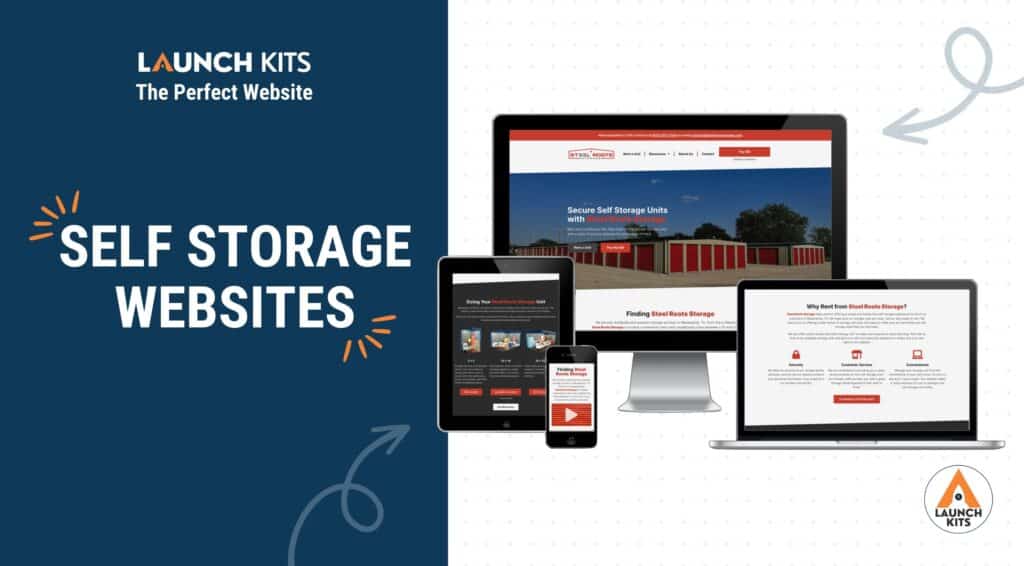 If you're looking for self-storage website design, you need to consider whether the company you're working with is based here in the United States, has a proven practice of helping other self-storage website design companies, and is here for the unlimited support that you're going to need Investing in or managing self-storage company can be hard.
We've launched over 40 self-storage websites helping hardworking self-storage website owners like you to be found by name being found for self-storage services.
Self storage websites and services are very unique to different geographic locations. Some people call it secure self storage. Some people are looking for temporary storage solutions. Some people are looking for mini self-storage.
With our proven process, we can have you live in just five days with a perfect website, we can integrate with Easy storage solutions so that when customers come to your website, they can instantly see what's available to you and they can click and reserve it online as well.
Being found for self-storage websites is key to your business growing and being successful. We can send you links and share examples of self-storage websites that we've built across the country.
We actively manage over 700 websites right here from Columbia, Pennsylvania. If you're looking for self-storage web design, you want to consider budget, timeline and proven practice, our budget for self-storage websites, it's going to be half of the competition, or at the worst case, competitive with the competition.
With unlimited support hosting and training right here from my team, we don't work overseas.
We're all based right here in the USA.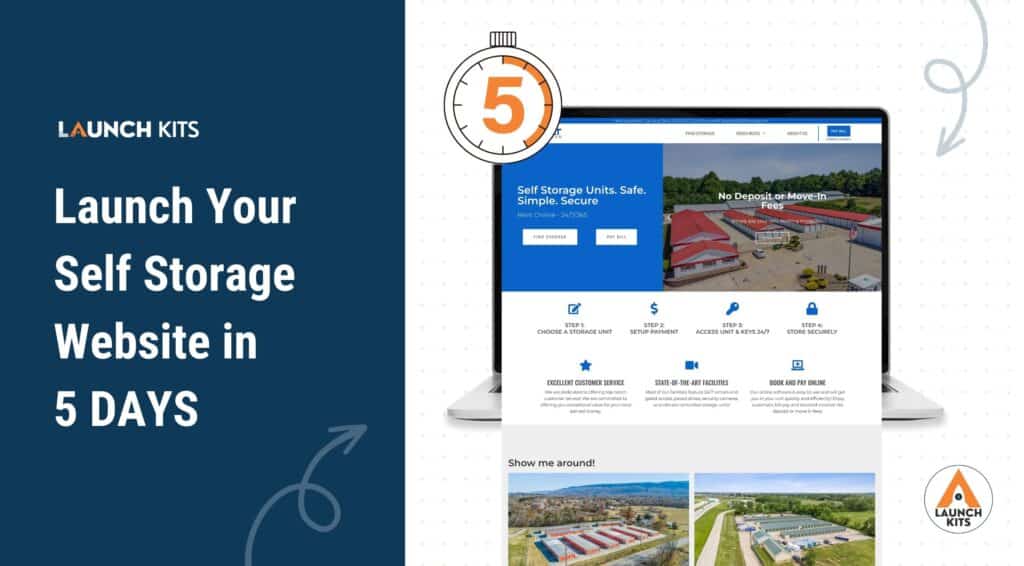 You can find out why we're the highest rated web design company for self storage websites in the country by just giving us a call and we'll give you a demo and see if it's a right fit for you. If your self-storage company needs to be found online, then call the top name in building self-storage websites.
My name is Justin. I'm the CEO and founder of launch kits.com, and I'd be glad to help your self storage facility be found online.